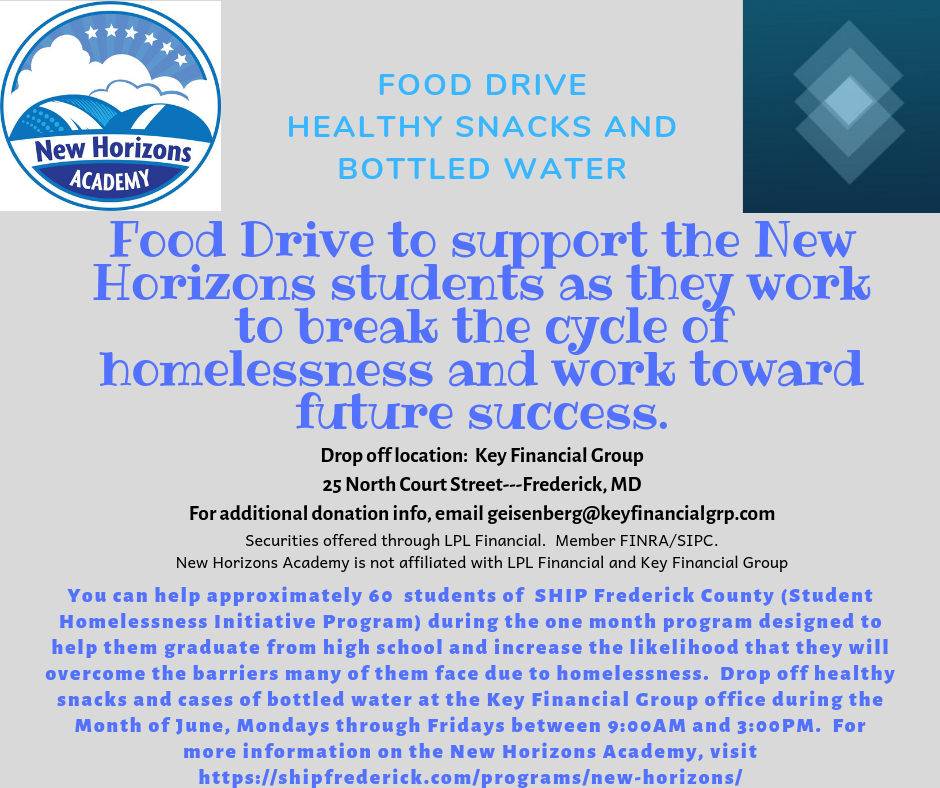 Having a small business located in downtown Frederick, Maryland is a wonderful thing.  Our location is amazing, the building is beautiful, and we are just a short walk away from many our city's best attractions.  This is a blessing that we do not take for granted.
When looking at ways to give back to our community, we learned that there are approximately 60 high school students who face homelessness as a way of life right here in our community.  We also learned that SHIP Frederick County (Student Homelessness Initiative Program) is helping these young people through the New Horizons Academy.  The New Horizons Academy will take place from July 1 through August 1 and will offer individualized programs for each of the students.  Those programs give them the opportunity to earn their high school diplomas, overcome other personal challenges, and receive individualized care that they may not otherwise receive during their summer break.
One thing that can hold these precious young people back is poor nutrition (sometimes just too little to eat).  This is why we have decided to be a drop-off location for bottled water and healthy snacks for the month of June.  We would be honored if you would share this information with your friends, neighbors, and colleagues in Frederick County, Maryland.  Let's come together to help these young people thrive this summer.
Securities offered through LPL Financial.  Member FINRA/SIPC.
New Horizons Academy and SHIP Frederick County is not affiliated with LPL Financial and Key Financial Group.